China Import and Export Fair, also known as the Canton Fair, is held biannually in Guangzhou every spring and autumn, with a history of 57 years since 1957. The Fair is a comprehensive one with the longest history, the highest level, the largest scale, the most complete exhibit variety, the broadest distribution of overseas buyers and the greatest business turnover in China.
Canton Fair attracts more than 24,000 China's best foreign trade companies with good credibility and sound financial capabilities, and 500 overseas companies to participate in the Fair.
Canton Fair is a platform for import and export mainly, with various and flexible patterns of trade. Beside traditional way of negotiating against samples, the Fair holds Canton Fair Online. Various types of business activities such as economic and technical cooperations and exchanges, commodity inspection, insurance, transportation, advertising, consultation, etc, are also carried out in flexible ways. Business people from all over the world are gathering in Guangzhou, exchanging business information and developing friendship.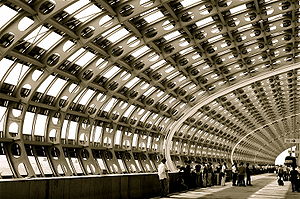 Basic facts
First held: April 1957.
Interval: Three phases per session; two sessions per year.
Spring session: April 15–19 (Phase 1); April 23–27 (Phase 2); May 1–5 (Phase 3). (115th Session)
Autumn session: October 15–19 (Phase 1); October 23–27 (Phase 2); October 31- November 4 (Phase 3).
Industries:
Phase 1: Electronics, household electrical appliances, machinery, lighting equipment, hardware and tools, vehicles and spare parts, building materials, chemical products.
Phase 2: Consumer products,decorations goods, gifts.
Phase 3: Textiles & garments, shoes, office supplies, cases & bags, recreation products, medicines, medical devices and health products
Venues: China Import and Export Fair (Pazhou) Complex, 380 Yuejiangzhong Road, Haizhu District, Guangzhou 510335.
Liuhua Complex: The Complex was first put into use in 1974. It was discontinued as a venue for the Canton Fair, starting from the 115th Session (April 2014).
Gross exhibition space: 1,125,000 m².
Number of booths: Over 55,800 standard stands (105th Session).
Varieties: Over 150,000.
Business turnover: 262.3 Million USD (105th Session).
Number of trading countries and regions: 203 (103rd Session).
Number of visitors: 165,436 (105th Session).
Exhibitors: Over 22,000 (with 21,709 Chinese exhibitors, 395 international exhibitors, 105th Session).