Mashhad is the second most populous city in Iran and is the capital of Razavi Khorasan Province. It is located in north east of the country close to the borders of Afghanistan and Turkmenistan. Its population was 2,772,287 at the 2011 population census.It was a major oasis along the ancient Silk Road connecting with Merv in the East.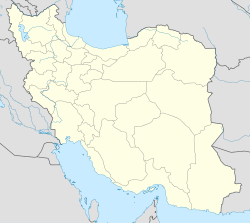 Imam Reza's shrine at the heart of Mashhad Today the holy shrine and its museum holds one of the most extensive cultural and artistic treasuries of Iran, in particular manuscript books and paintings. Several important theological schools are associated with the shrine of the Eighth Imam.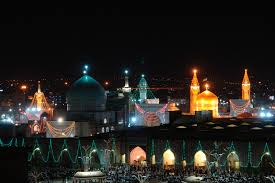 Apart from Imam Reza shrine there is a number of large parks, the tombs of historical celebrities in nearby Tus and Nishapur, the tomb of Nadir Shah and Kooh Sangi park and Mellat Park that have modern attractions for children such as the tallest Ferris wheel or fanfar in Iran and Koohestan Park-e-Shadi Complex that includes a zoo, where many wild animals are kept and which attracts many visitors to Mashhad. I Some points of interest lie outside the city: the tomb of Khajeh Morad, along the road to Tehran; the tomb of Khajeh Rabi' located 6 kilometers north of the city where there are some inscriptions by the renowned Safavid calligrapher Reza Abbasi; and the tomb of Khajeh Abasalt, a distance of 20 kilometers from Mashhad along the road to Neishabur. (The three were all disciples of Imam Reza).
Among the other sights are the tomb of the poet Ferdowsi in Tus, 24 kilometers distance, and the summer resorts at Torghabeh, Torogh, Akhlamad, Zoshk, and Shandiz.
The Shah Public Bath, built during the Safavid era in 1648, is an outstanding example of the architecture of that period. It was recently restored, and is to be turned into a museum.
Mashhad is an important transportation, commercial, manufacturing, and religious center situated in a productive region. Handwoven carpet is the traditional industry; other products include textiles, chemicals, pharmaceuticals, and processed food.
Transportation
Airport Mashhad is served by the Mashhad International Airport which handles domestic flights to Iranian cities and international flights, mostly to neighboring, Arab countries.The airport is the country's second busiest only to Tehran Mehrabad Airport and above the famous Tehran's Imam Khomeini International Airport.
MetroMain article: Mashhad Light Rail The Mashhad Urban Railway Corporation (MURCO) is constructing a metro system for the city of Mashhad which includes four lines with 77 km length . The first phase (line) of the metro has been exploited in 21 Feb 2011 with 19 km length and 22 stations and will be connected to Mashhad International Airport. The second line with 14 km length and 12 stations is under construction and is projected to be finished by 2012